IMDvista
Preform Inspection Systems
IMDvista – Preform Inspection Systems
We keep the preforms in one straight line, no bends, no corners etc. Adapting from one preform to another within a few minutes through simple changes in the setting without changing of parts. Rely on our proved and tested technology, which is already succesfully and reliably in operation.
Based on the "Factory concept 4.0", you can choose your customized solution throughout your full preform production until the filling and blowing process.
Put your trust in the experience of two market leaders.
Preform Factory Concept 4.0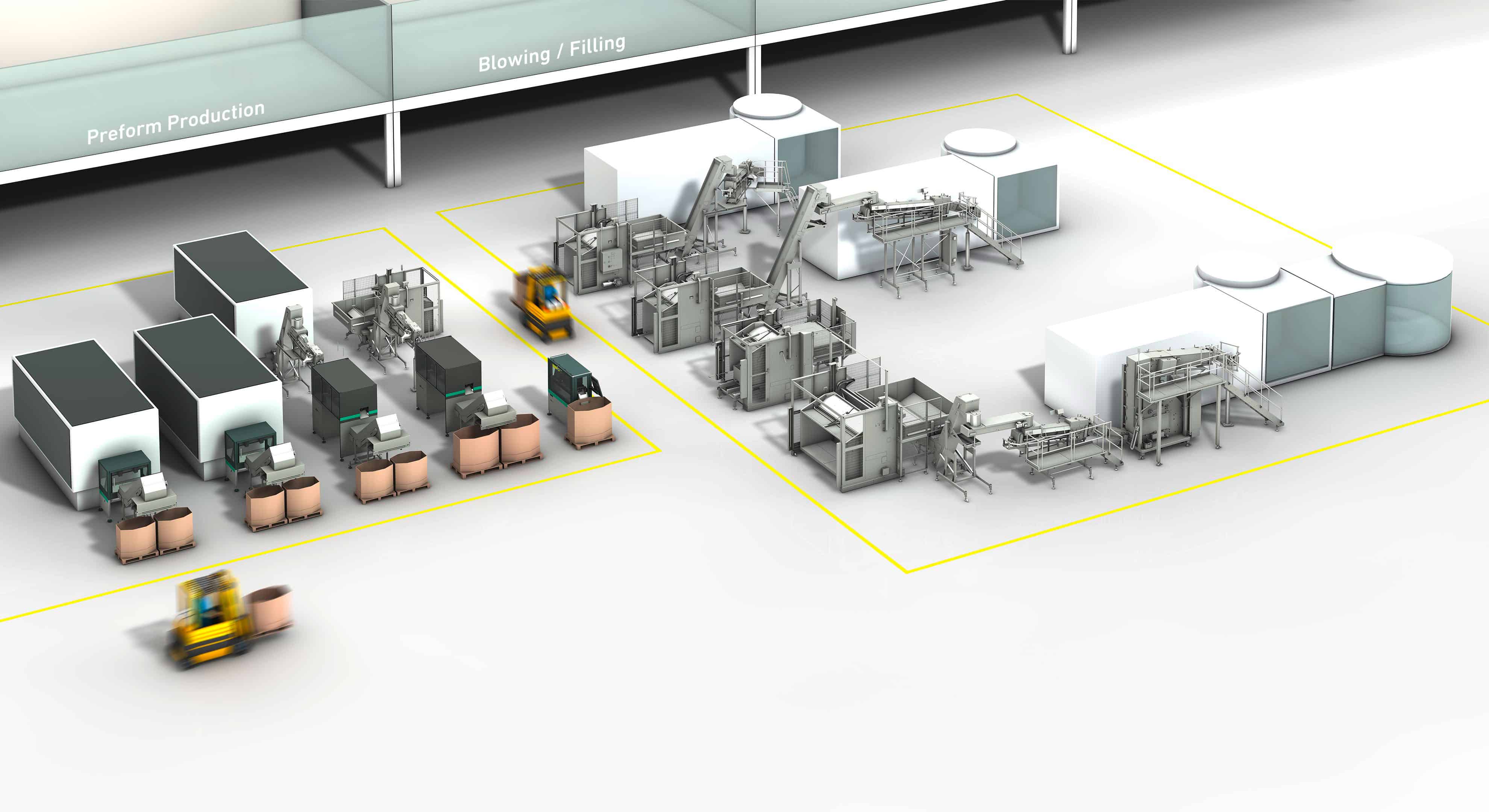 In Combination with M. Tanner AG company and their high quality preform products, you can equip your production for 100% preform inspection.
«Factory concept 4.0» for 100% production control, inspection and wall thickness measurement.
IMDvista PECO LUX
IMDvista PECO V3
IMDvista Layer
M. Tanner AG PS Preform Line
M. Tanner AG FS Preform Line
M. Tanner AG Cap Solution
IMDvista PECO V3 – Complete Preform Inspection System
Most gentle and compact preform inspection system. (Inline or Offline) preform inspection.
The need to inspect 100%-inline is growing bigger. One reason is cost and another reason is the growing mixture of recycled materials in virgin PET. The IMDvista PECO V3 is a helpful system to detect and reject defective preform. 100% and inline, not just control samples.
The fact that through immediate feedback, instant optimizations during the process are possible, makes the investment worth while as known in the closure industry.
Compact and robust design (less than 7 sqm)
High speed up to 90'000 p/h
Cavity recognition
Easy and fast product change (no size parts)
IMDvista PECO V3 - Preform Inspection
IMDvista PECO LUX – Inline preform process monitoring
Sliding preform for production monitoring.
Main performance quality drifts plus color variations can be monitored by IMDvista's PECO LUX system in a continuous mode. This camera based testing system requires no additional floor space; its installation is simple and demands very little modifications on existing production lines. The fully integrated and operational monitoring system can inspect a great variety of preform formats with a single set-up. A smart software – based on self-learn functions (AI) – makes the system easy to use for operators.
Easy integrated into existing production systems
Requires no additional floor space
No preform orientation necessary
Smart software based on self-learning functions
IMDvista PECO LUX Preform Monitoring
IMDvista Preform Inspection Products
The Best Materials. State of the art technology, clear Design – Made in Switzerland.