IMDvista Factory Concept - Preform Factory Concept 4.0
«Factory Concept 4.0» for 100% production control, inspection and wall thickness measurement.
You can easily integrate our monitoring systems into all of your PET production facilities. This way, every shot is tested and you can react immediately to any variations.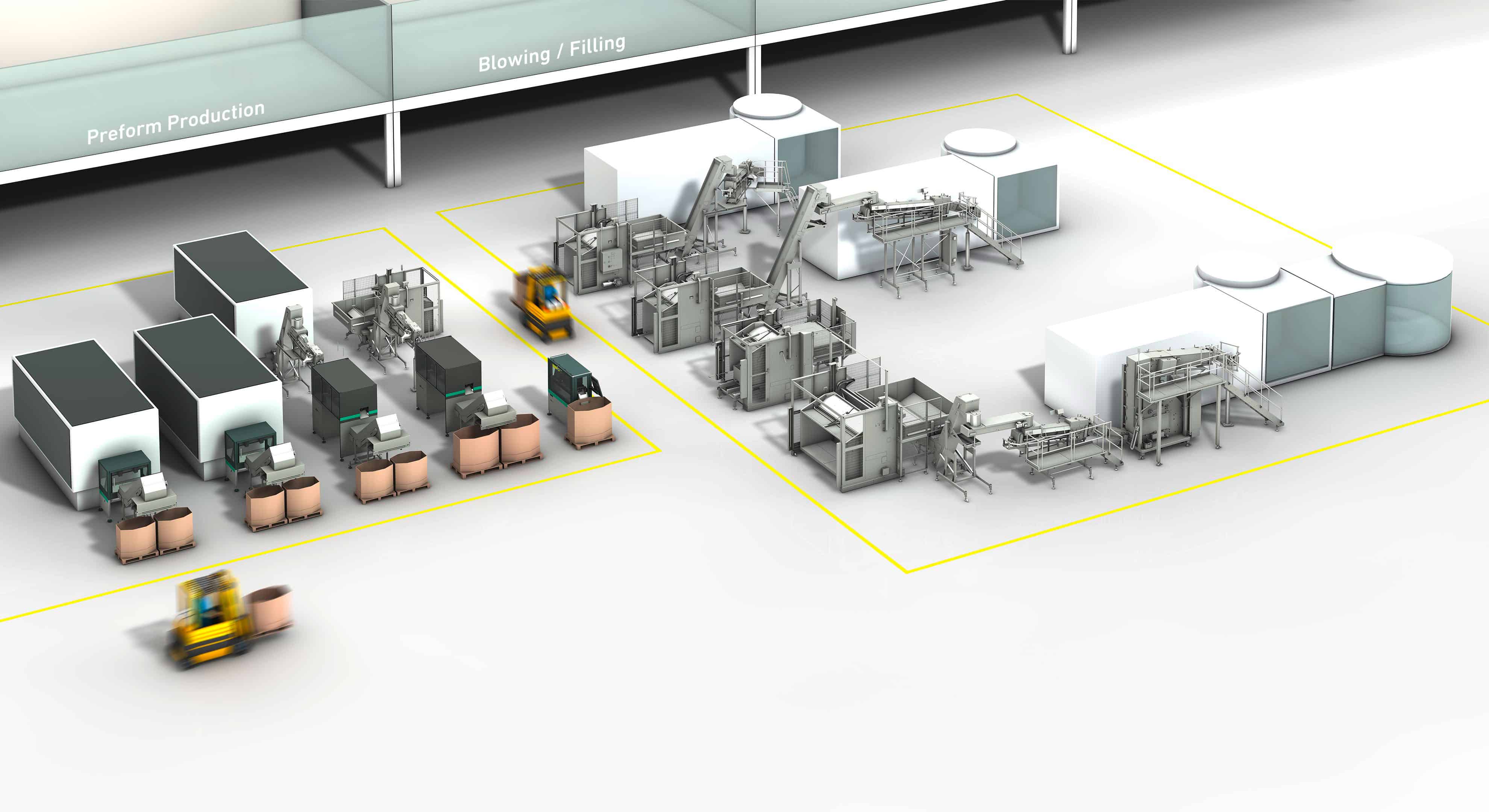 Solution for preform manufacturers
Compact solution up to medium output
Flexible solution for all output ranges
Efficient logistics concept for caps
High quality clean line solution
Together with M. Tanner AG company we offer our customers a complete solution from a single source.
Starting with a concept (layout) via the engineering (customer solution) to the installation (products & service) and support during the lifetime of our products (after sales management).
Flexible customized layouts

Fast change-over of formats & designs

Complete factory concept out of one hand

SWISS companies for your sucess
Swiss Partnership Drives Innovation

Two market leaders joined with only one goal: perfectly combine proven technologies for a most flexible and robust system solution for the market.
IMDvista Preform Inspection Products
The best materials. State of the art technology, clear design – Made in Switzerland.