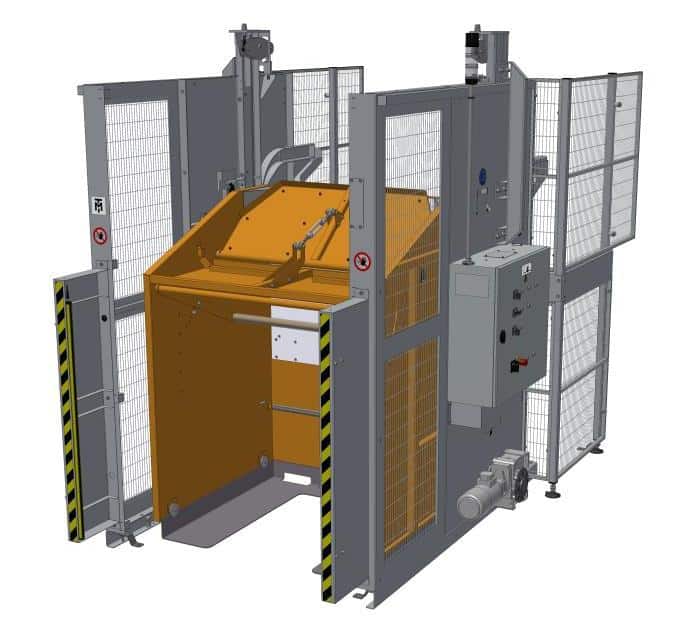 Preform Handling - The solution for preform manufacturers
A tipping device for the customer and the market, which can be adjusted up to customer request.
Operated friendly
Long-lasting tipper unit
Environmentally friendly
Over 800 Tanner tippers are in use worldwide
Range of different tipping solutions up to customer request.
Connection possible to any side of the silo rucksack (SRT) or any silo belt (SBT)
Maximum container size (W x D x H): 1300 x 1300 850-1420mm
Load possible up to 540kg
Tipping height: 4m or low ceiling tipper unit 3.7m
No hydraulic, the Tanner tipper unit is a clean product based on long-term experience.
Several options possible up to customer request.
Opening with electrical drive in end position, for preventing the waterfall effect. Smoother loading into the silo.
Parts made in Inox also available.
Many more options available and upon request.
No hydraulic solution. The mechanical design provides a durable use of the tipping unit. Each component is very resistant to ensure the position in the logistics area.
Mechanical chain instead of hydraulic
Several tipper types available
Your Benefits – Swiss Partnership Drives Innovation

Preform inspection meets preform handling on a new market level. It is more than a partnership. Synergies and Swiss quality creates a high standard inspection solution.
More flexibility
Market leader in preform handling
Each company focus on their core competencies
Think like the customer
One system from two market leaders in the sector