Insight IMD
A real IMD man who already plays American football heads for Nashville
Matthias Schärer has just moved to Nashville and is taking on the new position of Manager Vision and System Applications with IMD North America. "I am looking forward to this job. We want to open up new markets with new technical solutions and further expand IMD in America."
The last few months in Switzerland have been dominated by preparations for the change of job and relocation to the USA. Everything had to be organised – visa, insurance, somewhere to live, relocation, etc. However, he still found time to play American football with the Bienna Jets. It is now a case of getting a foothold in Nashville, getting to grips with the new job and finding a Football team.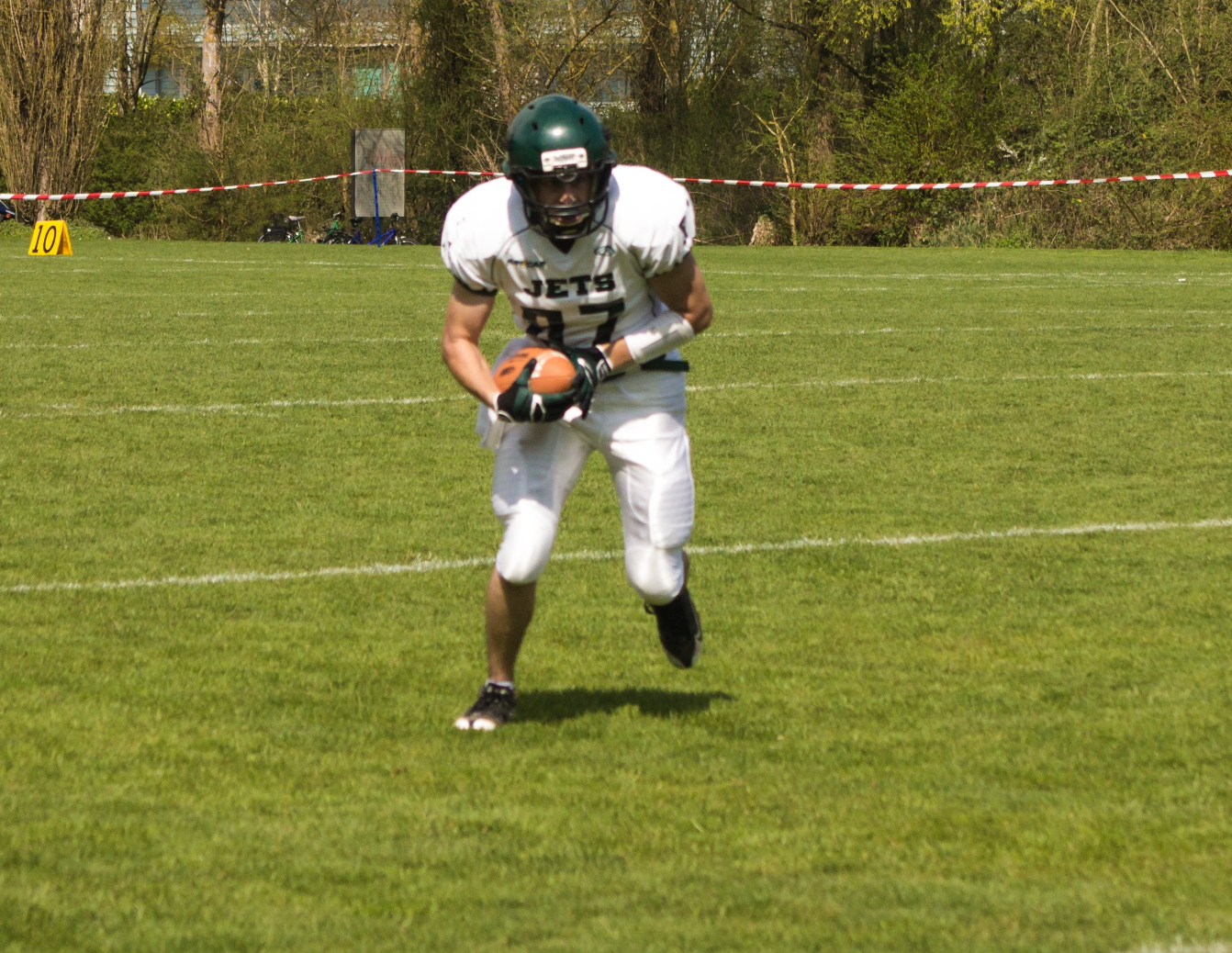 Matthias Schärer, Manager Vision and System Applications with IMD North America Inc. Nashville
With IMD since 2008
Hobbies: sport in general, American football (previously with the Bienna Jets team) and musid (drums)
An idea – a new job – Matthias Schärer
Matthias Hermle, CEO of IMD, is the one who had the idea. He wanted an extra man in the USA who could deal with customers' technical questions on the spot, build up a team and use new technical solutions to expand IMD in America. He quickly had his eye on Matthias Schärer for this post.
It had to be a real IMD man
And Matthias Schärer fitted the bill without any doubt. For 6 years, he has been developing and testing new components and systems at IMD, offering technical sales support, drawing up feasibility studies, as well as taking care of support for customers, business partners and internal staff. Matthias Schärer had the following to say about IMD: "We are a young, committed team and get relatively plenty of freedom from management to do our job. I enjoy the variety offered by the assignments and the fact that I am able to cooperate with customers and partners all over the world."
America has always interested him
Matthias Schärer was enthusiastic about taking up a new job for IMD in the USA. Then a visit to Nashville a year ago finally convinced him. Once he had successfully completed his advanced training as an HF automation technician in August 2014, he was able to busy himself with the move to Nashville.
A new country, new goals – but the passion for football remains
It will not take long before Matthias Schärer is playing for an American football team in Nashville – just like he had passionately enjoyed doing in Biel/Bienne with the Bienna Jets. His thoughts on this: "This sport really fascinates me. Only a well-rehearsed team can be successful. Apart from the power to penetrate the opposition and a healthy dose of toughness, lots of tactical understanding is also required. You must know lots of moves thoroughly and also be able to recall them again correctly when pressed for time. This is why I think that American football is the most complete type of sport. It hones both mind and body, preparing you for day-to-day duties."
And who knows, perhaps Nashville also offers him musical inspiration
Music has always been important for Matthias Schärer. His skills as a drummer led him to be a Swiss military musician. As the capital of country music, maybe Nashville will inspire him to take up the guitar as well.