Product News
IMD / PackSys Global Product Launch Highlight No 2: Swiss Downstream Line SDL
It is already tradition that IMDvista and PackSys Global systems are well aligned and easy to combine.
The companies have worked cooperatively for more than 10 years. But imagine … we would completely integrate our Inspection System, not only combine. And the complete system could become as compact and flexible as never before, controlled by only one user interface and you could get it even for a lower investment. The new IMDvista® V5 makes it possible together with PackSys Global!
IMD / PackSys Global Product Launch Highlight No 2:
Swiss Downstream Line SDL – the complete downstream equipment for closure production!
This is a complete downstream equipment for closure production; including inspection, slitting and folding. For this joint development the two market leaders combine their extensive skills.
The new system offers tremendous advantages to the market. The compact layout sets new standards. Driven by the IMDvista® V5 Vision Control Center, operators always have a perfect production and performance overview.
The end result is a whole system that is available for a lower investment. Closure manufactures gain shortest paybacks for proven and known Swiss Quality.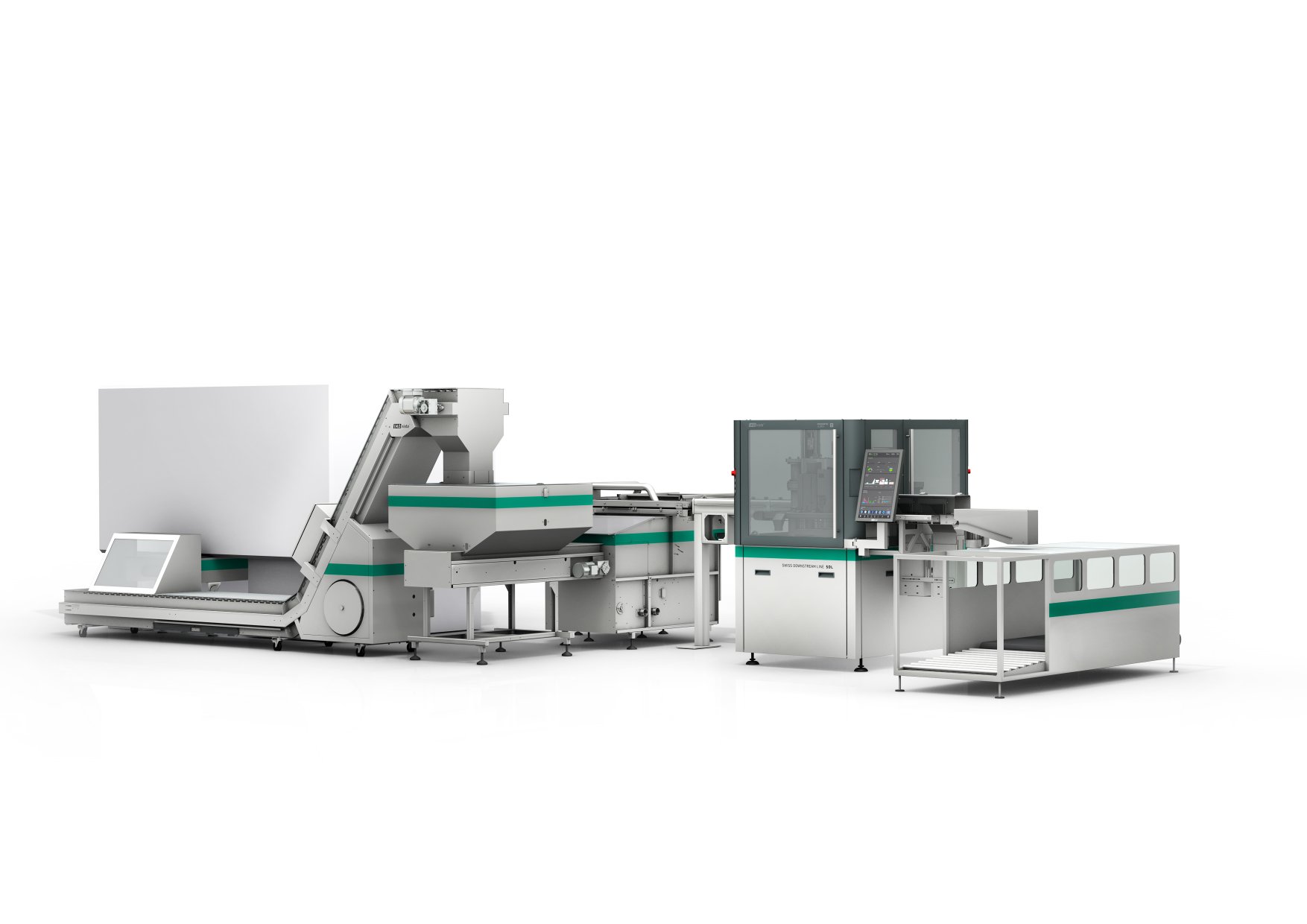 IMD Technology
IMDvista® WFS Waterfall Sorter
Spark tester for pin hole detection
Vision System on vacuum conveyor
Controlled and monitored by the IMDvista® V5 Vision Control Center
All integrated in a compact machine
PackSys Global Technology
Infeed jet stream
Metal detector
Slitting turret
12 customized slitting mandrels
Folding turret
12 customized folding tooling
Discharge by star wheel (closures separation)
Facts
Compact and standardized layout
One control center (HMI) for the whole system
Ease of use for high user efficiency
Lower investment for shortest paybacks