Product News
IMD / Hapa Product Launch Highlight No 3: Closure Digital Print (CLDP)
This is a complete system solution for digital closure printing with integrated inspection system. Changeover in print format and closure design is very easy and fast. Flexible customer oriented printing solutions are now a reality in a very high printing quality. Print any quantity sold instantly with flexibility and a quick delivery time.
Two market leaders joined with only one goal: perfectly combine proven technologies for a most flexible and robust system solution for the market.
Digital Print meets Closure Handling with integrated Inspection System.
IMD / Hapa Product Launch Highlight No 3:
Closure Digital Print (CLDP) – the efficient way of printing closures, precise and exceedingly flexible!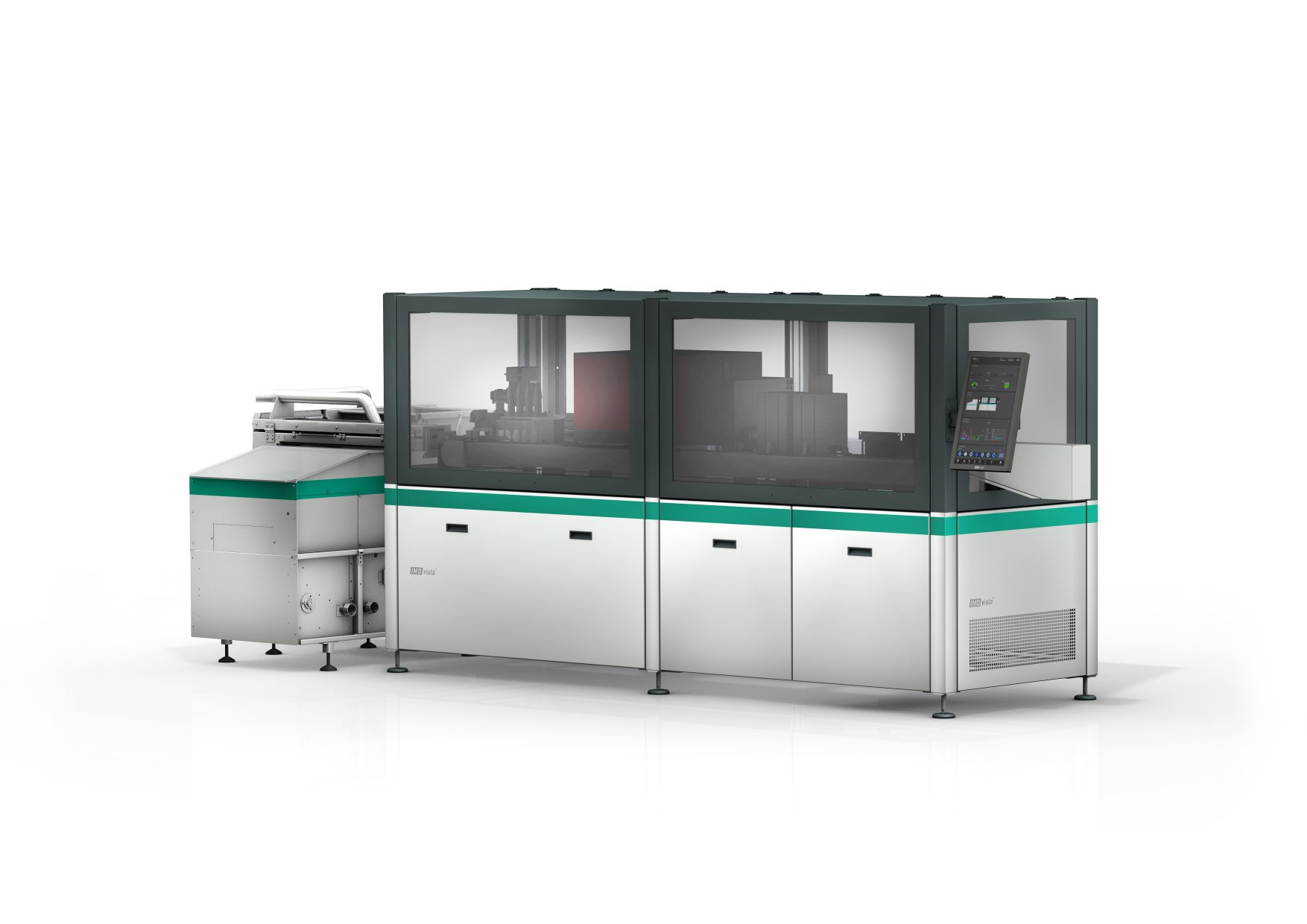 IMD Technology
IMDvista® WFS Waterfall Sorter
Special vacuum conveyor (metal instead of plastic)
Closure pretreatment
Controlled and monitored by the IMDvista® V5 Vision Control Center
All integrated in a compact machine
Hapa Technology
Digital UV Inkjet «redcube plus»
Automatic cleaning and conserving system
CMYK or 4-Color single color printing
stackable up to 7 colors «easy extension»
High opacity white
Certified Hapa ink
Resolution 720dpi
Printing speed up to 60m/min
Facts
Flexible customized printing
High Quality in CMYK
Process flow: descrambling, printing, inspection
Fast change-over of formats & designs
Easy operation
Small foot print
Automated Ink handling
Automatic cleaning and conserving system
Inks are compliant with Nestlé positive list
Speed up to 1500 cpm