Insight IMD
Keeping a careful eye on every phase of the customer's project
Micha Staub has been Customer Project Manager at IMD for a year. He takes over projects, as soon as the order comes in. His aim is to monitor the process so that the customer always gets their individual solution on time. "I liaise with customers all over the world and collaborate with all internal departments, such as the Development Team, Support and Production to ensure customers receive the best possible solution."
In his private life, there are also management assignments for him - in recent months, regular walks to the playground have become a must!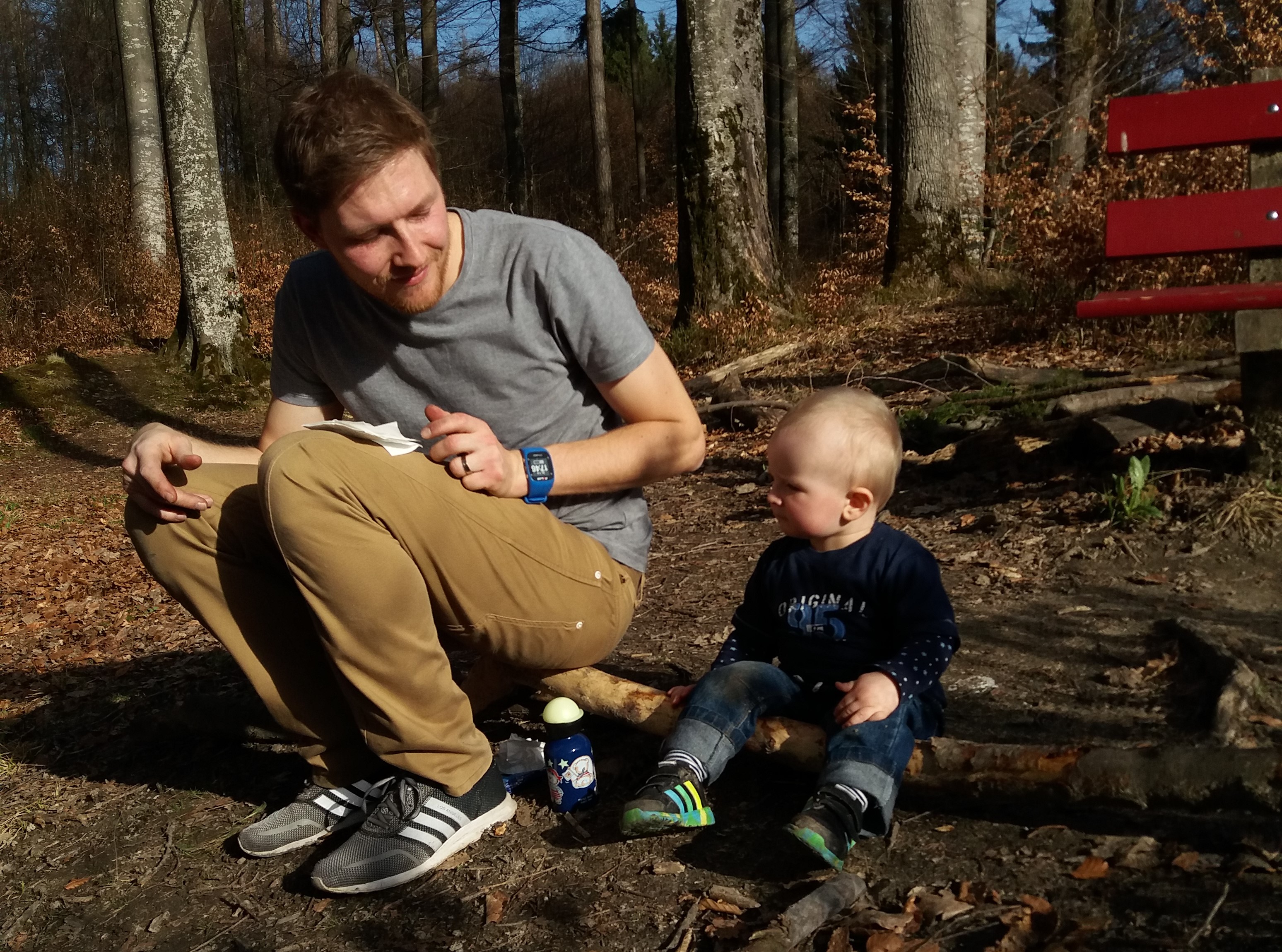 Micha Staub, Customer Project Manager
With IMD since 2017
Leisure activities: family, friends, cycling, floorball and hiking
Always the best solution for the customer
As soon as a customer has ordered a system, their order is placed into the capable hands of one of the Project Managers, for instance Micha Staub. He makes the necessary technical assessments, plans the layout, coordinates the project with the Development Team, Support and Production and keeps an eye on the timeline. He monitors the project until the system arrives at the customer's premises. If new customer wishes arise during the project planning phase, they are noted, discussed with the Development Team and implemented if possible. Micha Staub summarises his job as follows: "Our objective is to achieve an optimal workflow for each project, with delivery of the system on time and in line with the customer's requirements."
Contact with customers all over the world
In a company that operates internationally, like IMD, the day-to-day life of a Project Manager is extremely varied and fascinating. For example, Micha Staub could be discussing a layout with a customer in Asia in the morning and then working out the final technical details with a customer in America in the evening. "I liaise with customers all over the world, as well as internal departments, like Development, Support, Assembly and Export. I like it that way," comments Micha Staub.
He only just joined IMD and already knew everybody
Not surprisingly, because as a Project Manager he interacts with everyone. But the fact that all the employees meet in the break room once a day for coffee also contributes significantly towards enabling an exchange of views in a more private context and making cooperation more personal. Micha Staub has been with IMD since February 2017. He brings with him basic mechanical training and a technical degree, as well as 5 years of practical experience in development.
Children's playground instead of two-day hike in the mountains
As his family has grown, his leisure activities have also changed. Playgrounds are high on the list at the moment, and family and friends are a top priority. He'll take up long-distance hiking in the Swiss mountains again at a later date. Micha Staub is also no longer playing floorball as intensively as he did over the last 16 years, during which period he spent quite a few hours with stick and ball in sports halls all over Switzerland. His sport even took him as far as Nepal. In 2009, he travelled to Ghode Pani in Nepal with a Swiss organisation that promotes floorball worldwide and played at 2,874 metres above sea-level with the village headman and the school headmaster.